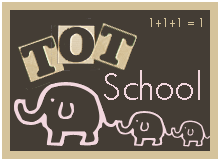 ~Sunshine Girl is 46 months old~
I figured that Sunshine Girl had probably do the letter Q before it got too warm around here. It's hard to talk about quilts when it's almost 70 degrees outside!
Q is for quilt
Using the template from DLTK, Sunshine Girl placed scrap pieces on the letter Q.
Activity found here at Making Learning Fun
Activity found here at Homeschoolshare
Q is for quarters
Making quarter rubbings
Tossing quarters in the can
Someone kept moving the can…
Q is for queen
Idea for the queen found at No Time for Flashcards
She also dressed up as a queen but took the outfit off before I got a picture of it.
Q is for q tips
This large Q printable and other activities are found at Confessions of a Homeschooler.
Q is for Quaker cereal
Q is for quite a mess
Q is for quick and quiet on a quilt
We had quite a good time with the letter Q!
To read about other Tot Schools, visit 1+1+1=1!